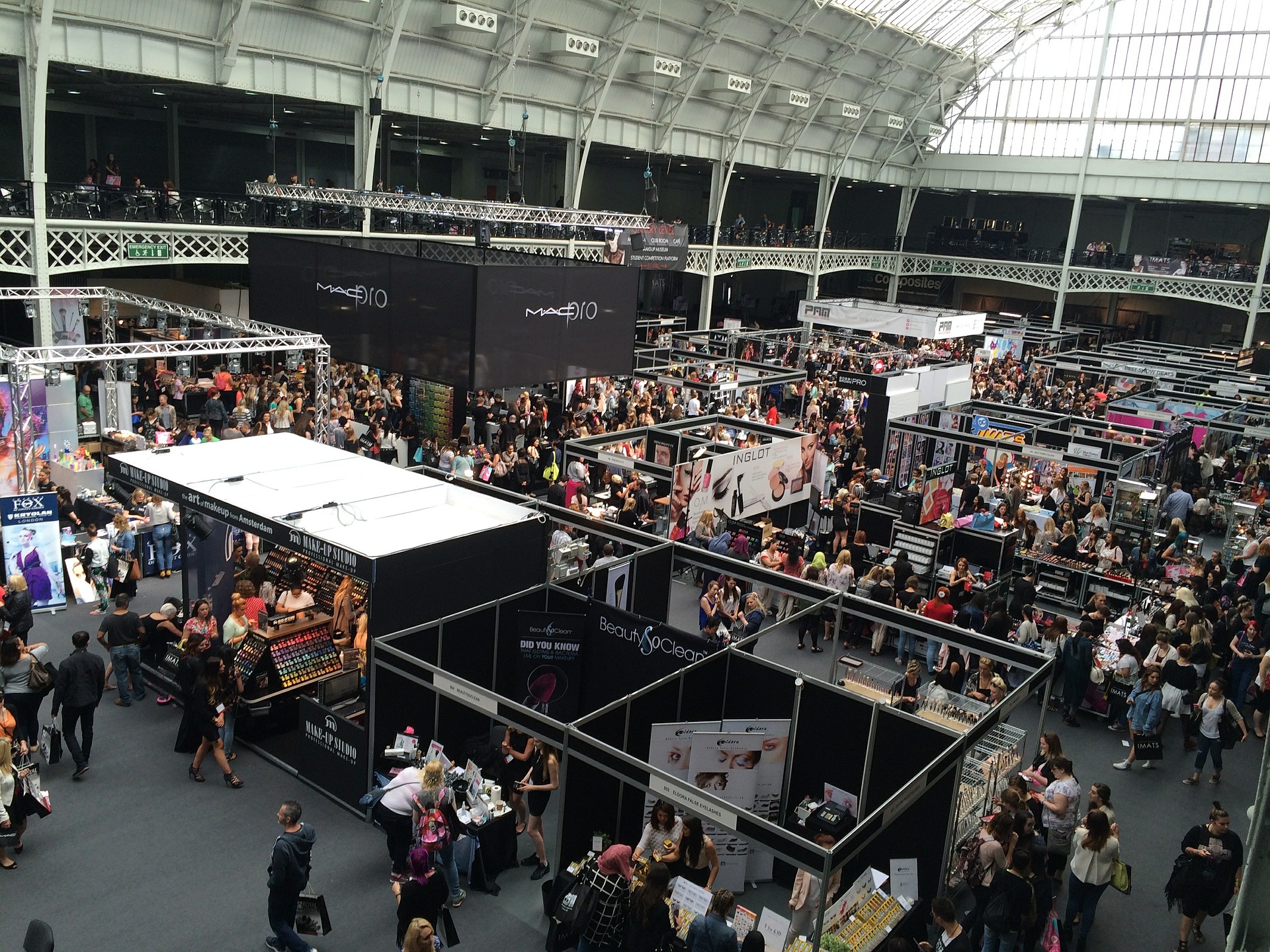 Before the coronavirus pandemic, trade shows were the darlings of marketers because they provided businesses with ample opportunities to engage with their target audiences — and get a peek at their competitors' offerings. Companies unveiled new products and services, networked, collected leads, met with clients and had face-to-face conversations that fostered relationship building. Trade shows and experiential marketing events were perfect companions. However, once COVID-19 infections swept across the globe, convention centers and exhibit spaces became dark, silent and empty. Two years into the pandemic, many marketers wonder if and when trade shows will return to their former glory. Here's what many industry experts predict for the future of trade shows.
Pent-up Demand for In-Person Events
While attending trade shows came with a downside (think long travel days, crowds, difficulty finding a cab, costs), it's undeniable that exhibitors and attendees generally valued the correlating energy and connectivity. With so many of us confined to home offices, unable to visit clients in person and stuck with virtual interactions, we're eager to connect, learn and engage in person. This pent-up demand is driving the need for face-to-face conversations, so many event planners are predicting an increase in trade shows in 2022. According to Statista.com, the 2018 B2B trade show U.S. market was worth $15.5B and dropped to $5.6B in 2020. The market is projected to rebound to $14.5B by 2024.
COVID-19 Continues to Cause Uncertainty and Cancellations
Exhibitors and sponsors have been gearing up for 2022 shows, but the coronavirus pandemic still maintains its grip on the globe, leading to uncertainty and cancelations. The recent surge of Omicron-variant COVID cases has already negatively impacted 2022 shows.
In early January, we saw this with the 2022 Consumer Electronics Show in Las Vegas that normally attracts roughly 180,000 attendees. Big tech companies dominate this mecca of a show, but heavy hitters such as Google, Intel, Amazon, AT&T, Twitter, T-Mobile, BMW, GM and more pulled out of in-person attendance at the last minute. Instead, they resorted to virtual-only participation due to concerns about Omicron infections. Attendance fell to about 45,000 in 2022. Likewise, the Electronic Entertainment Expo (E3) for the gaming industry just announced that it's shifting its June 2022 event to online-only due to COVID concerns. We'll likely continue to see disruptions and online-only events continue until the pandemic subsides.
Hybrid Is Here to Stay
Once COVID-19 squashed normal engagement channels, organizations desperate to remain connected with consumers scrambled to shift to virtual events. Technology has risen to the challenge, and now consumers are accustomed to innovative, immersive virtual and augmented reality experiences. Before the pandemic, cutting-edge VR exhibits were already wowing trade and expo show attendees.
Even once the pandemic no longer impacts in-person events, and technology continues to evolve, virtual engagement channels will be a regular part of the trade show experience. Consumers have become accustomed to interacting digitally, whether they're shopping online, ordering food, engaging on social media or streaming movies. Even the term "hybrid" may no longer apply because consumers will expect this integration between in-person and virtual events.
The benefit of this virtual/in-person integration is that exhibitors can broaden their reach. For example, they can engage with consumers who live far away or cannot attend due to scheduling conflicts. Capacity limits and even time zone constraints no longer apply. Attendees can virtually participate asynchronously and have the freedom to participate when and in which exhibits they want.
Smaller, More Focused Trade Shows May Increase
The COVID-19 pandemic has changed not only how and where we spend our marketing efforts, but also upended some of our assumptions regarding trade shows. Many smaller companies felt they had to participate in a show or expo to remain competitive but were often overshadowed by larger companies with bigger budgets and higher trafficked exhibit spaces. Companies absorbed the cost and attended because they felt they had no other choice, even when the ROI didn't produce optimum results.
The trend has typically been expansive national and international shows, but going forward, exhibitors and sponsors may achieve better results with regional or more focused events – which are also likely to enhance attendees' experiences. According to a recent BizBash article, Brendan Brown of George P. Johnson Experience Marketing says, "For attendees and exhibitors, better reasons and higher purposes will be required to show up again IRL (in real life)." Brown went on to say that some shows "will turn toward creating more exclusive, tiered offerings, while others may take their shows on the road for increasingly distributed and localized versions and communities."
Experimentation and Creativity Will Be Key
If we've learned nothing else over the past two years, we've certainly learned that we need agility and adaptability to handle unexpected situations, conditions and constraints. In addition, creativity and innovation among businesses and event organizers led to new ways of interacting and engaging with clients and consumers. As a result, we'll continue to see experimentation and inventive solutions.
Many individuals and businesses have realized they don't need to spend as much money or effort to remain effective. In the same BizBash article, Marc Herron of Sparks says, "2021 saw brands focus on their event portfolios strategically to ensure better and more efficient use of their budgets. The way of doing legacy programs because brands have always done them is over." Smaller, more strategic events tend to cost less and take less time to plan, which will allow smaller organizations to participate, further enhancing the experience for all.
The Takeaway:
The COVID-19 pandemic has upended traditional trade shows, but many of the emerging innovations will make trade shows more exciting, engaging and successful than ever before.
If you're ready to sponsor or exhibit at a trade show, we can help! Contact us today.