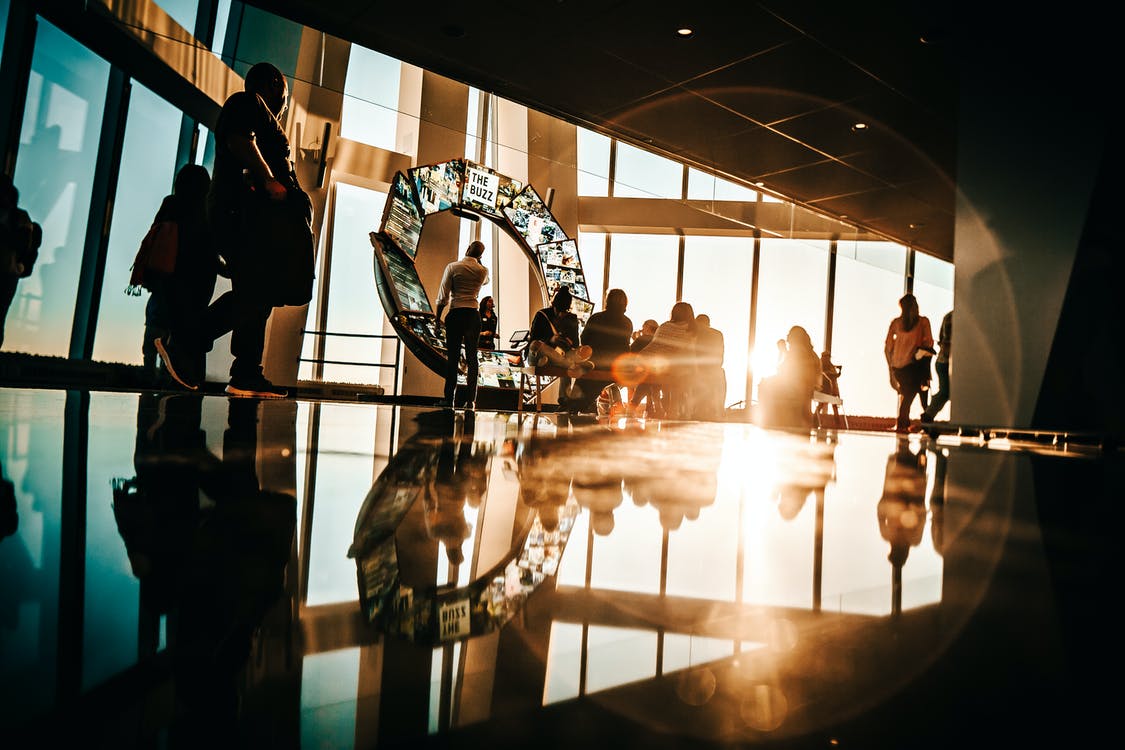 August 24, 2022
0 Comments
If the COVID-19 pandemic has taught us anything, it's how to interact with others through screens. We already know that experiential marketing allows brands to engage with consumers directly, but now many brands are struggling to connect with their target audience virtually. Hybrid events, which cater to in-person and remote audiences via live streaming, are becoming more common as travel restrictions and uncertainties from the pandemic linger. Hybrid experiential marketing events can be a way to reach more consumers — but they can also be tricky to pull off without mishaps. Here are five potential pitfalls to watch for when planning a hybrid event.
#1) Turning Remote Attendees Into Spectators
Setting up cameras and streaming the live event or activities to virtual audiences won't cut it. You don't want your remote attendees to feel like they're on the outside looking in as mere spectators. They must have opportunities to participate in real-time along with in-person attendees. Allow for live Q & A, voting or comment sessions that remote attendees can type into chat windows — and let the live audience see the comments/questions (hire an emcee to moderate). Your in-person audience could do the same via their mobile devices so everyone has equal participation opportunities. Another option is to provide opportunities for in-person and virtual participants to snap photos and share them using event hashtags. You can find many ways to engage your virtual attendees.
#2) Using a Venue That Can't Support Both Audiences
Your event venue or location might be fantastic for showcasing products, displaying cool videos, and hosting live entertainment — but could lack the technical capability to handle multiple video streams and Wi-Fi connections from in-person attendees. Ensure your venue or location has the technical capacity and an onsite technical support team to resolve problems quickly. A backup power source is crucial because a power outage would sabotage the entire event. Finally, the venue or location must also work for in-person and live streaming, so avoid picking one that would be challenging to film or uncomfortable or unfeasible for in-person attendees.
#3) Assuming the In-Person Personalities can Interact With Both Audiences
You might have dynamic speakers or entertainers who can expertly engage a crowd but may lack the experience or ability to excite a remote audience. (Just ask any teacher who had to teach to classroom and remote students simultaneously in 2020 — often, the remote students felt ignored). In contrast, you might have an excellent YouTuber or another online influencer who is entirely comfortable speaking to their webcam for hours but would fall apart in front of a live audience. Your entertainment or influencer may just need some training or rehearsing.
#4) Choosing the Wrong Platform
Your organization might have lived on Zoom over the past several months and held successful meetings — but Zoom might not be the best choice for an experiential marketing campaign. For example, your target audience may hang out on YouTube or Facebook, so you'll need to understand where your target audience lives virtually. In addition, your marketing team or influencers may be talented gurus who can connect with consumers at a concert, sporting event, or shopping mall, but they may not know how to transition that talent to engage virtual audiences. The takeaway here is to research and plan carefully to ensure you're using the right platform and people — you may have to hire outside help experienced in running hybrid experiential marketing campaigns.
#5) Ignoring Sponsorship Opportunities
Fully or partially sponsoring an event such as a concert, sports, charity, or community event is often the first thing brands consider when planning an experiential marketing campaign. However, hybrid events often reach a much larger audience than in-person only, meaning they offer fantastic sponsorship opportunities. You can use videos, sponsor-hosted sessions, banner ads, sponsorship pages, and a whole host of other methods to get your sponsor seen and heard by both audiences. In addition, you can email or text offers from sponsors to remote and in-person attendees, so everyone is offered the same swag, freebies, discounts, etc. So don't overlook this potentially lucrative opportunity!
We can help you plan and execute a hybrid experiential marketing campaign! Contact us today & leverage our 25+ years of experience and expertise in creating impactful, successful events and activities!