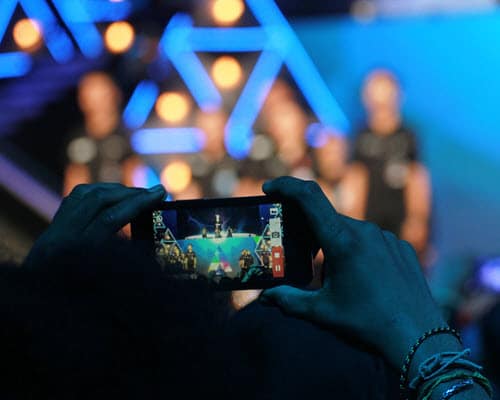 Experiential or engagement marketing is all about building the consumer experience. The strategies focus on immersing consumers in your product and engaging their senses.
To draw in and keep customers, the marketing work requires a holistic approach. It's imperative to create an all-encompassing experience for the consumers, to appeal to their emotions and earn their loyalty.
But what specific approach gets you there?
There are some ways to create the full consumer experience. Using experiential marketing techniques, combined with your company's unique spin, you can give consumers a memorable impression of your company that will keep them coming back.
Create Special Events
Creating a special event for your company gives you perhaps the biggest opportunity to tailor to your audience. In other experiential marketing examples like concert sponsorship, you are dependent on the atmosphere created by the event.
Creating your own special event means you get to start from scratch. You choose the sounds, the sights, the tastes or smells, everything to cater to your audience and engage their senses.
Starting from scratch also means you bear full responsibility for making the event worth attending. Consider your target audience and what they would enjoy.
Are there games you can include?
Competitions?
Special guests?
When done well, special events can help you earn the respect of consumers who enjoy themselves and feel encouraged to support your brand.
Sponsor a Concert
Concerts already supply a positive environment for their attendees. If you choose to use sponsorship in your marketing campaign, you should work to complement this experience.
Showcase to consumers what it is that your company adds to the event. With the right planning, you can create a positive image with consumers who appreciate your participation in the event and include you with their positive concert memories.
When planning your presentation for consumers, don't forget that their senses will already be engaged. Concerts obviously have music going, but there's also the noise and energy from the crowd and, at outdoor concerts, the elements.
How will your brand fit into this environment?
How will you get the attention of the consumers without taking away from their enjoyment of the music?
Take It on the Road
Mobile marketing tours offer an opportunity to bring your product to life with games, lounges, performers and more. Know where your consumers will be and take your tour to them.
Similar to creating a special event, mobile marketing can rely on only your own planning the whole way. However, you can also take advantage of other events along the way and sponsor or sample with them.
Like a pop-up store, this kind of marketing can benefit a lot from social media hype created before and during your tour. Post pictures and create competitions involving social media to boost your image and reach more consumers.
These events and more can be customized to create the most engaging experiential marketing campaign. Remember that for customer loyalty, you have to connect with consumers on an emotional level.
The best way to do this is to engage with the senses through the overall approach of experiential marketing.
Need some help with launching an experiential marketing program? Leverage our 20+ years of experience and expertise in creating impactful, successful programs.
Contact us — we're here to help!
Summary
Article Name
3 Ways to Build a Memorable Consumer Experience
Description
Using experiential marketing techniques, combined with your company's unique spin, you can give consumers a memorable impression of your company that will keep them coming back.
Author