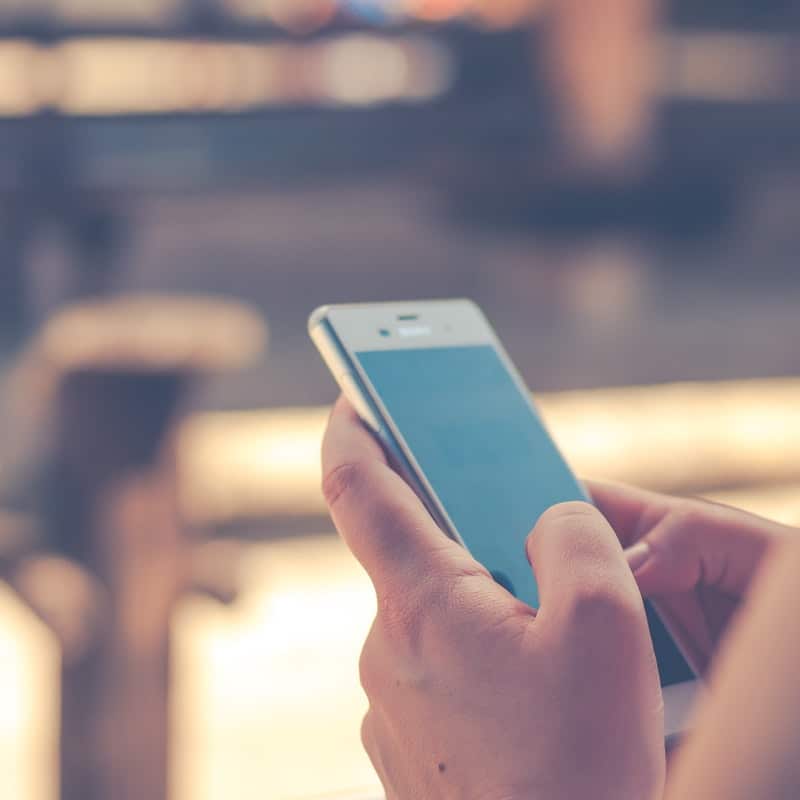 Localizing your marketing is an involved process, but it's one that pays off. Localizing your business means getting the word out about you and your brand to people at the right time, and in the right place.
Here are a couple of helpful tips to remember as you give the current state of your brand an upgrade
1. Start getting mobile.
While local marketing means you should be getting mobile in the sense of "moving around," it also doesn't necessarily mean you're physically going anywhere.
In this case, getting mobile means getting onto peoples' mobile devices. Make sure you're ready to get noticed on peoples' phones and tablets.
The major way brands become more local with their marketing is by utilizing the devices people are carrying around with them all day.
Technology in phones and tablets allows your brand to make huge strides in the timing and placement of your marketing. That means you've got to make sure you're phone- and tablet-friendly.
In today's world, you don't just need a website. You need a website that also adjusts to the type of device people are using.
Can people access your site on the go? Have a mobile version of your site to make this possible.
That way, you can be accessible to people on the go to grab them where they are. More and more, people are relying on mobile devices for their searches. Brands get a lot of their traffic from the mobile activity of consumers.
2. Test the experience.
As you get into being more mobile-friendly, and you make investments in advertising, make sure you know what that's looking like from a consumer's perspective.
Test out how your ads are popping up on things like Google maps and Yelp searches. How you imagine something working strategically isn't always how it turns out in practice.
Crackdown on the precision of your mobile-friendly moves, and make sure they're getting executed the way you imagine. 
3. Pay attention to consumer reviews.
Another significant aspect of the real-life experience is consumer reviews.
When your brand starts testing different avenues to reach out to people locally, some of those avenues heavily integrate customer reviews.
These reviews can then tell you a lot about how your brand is perceived and how successfully you're running your business (or not).
Be aware that consumers care about what previous customers have to say. If they see that you have negative reviews that have gone unaddressed, they're a lot less likely to come by.
Find out where the reviews for your brand exist online and keep track of them. If it looks like action could be needed, don't hesitate to step in.
Respond to peoples' experiences online by replying to any negative messages and letting them know what you're doing to remedy the issue. Then, work on whatever you need to do in-house.
Once you have these three starting points in check, you're ready to start getting more serious about your targeted local marketing. Good luck, and happy marketing!
We Can Help
Need some help with launching an ephemeral marketing program? Leverage our 20+ years of experience and expertise in creating impactful, successful programs.
Contact us — we're here to help!
Summary
Article Name
Description
When it comes to local marketing, you need to get the basics down before your an move on to more complex action. Tackle these two aspects first, and you'll be ready to make strong moves towards better local marketing.
Author