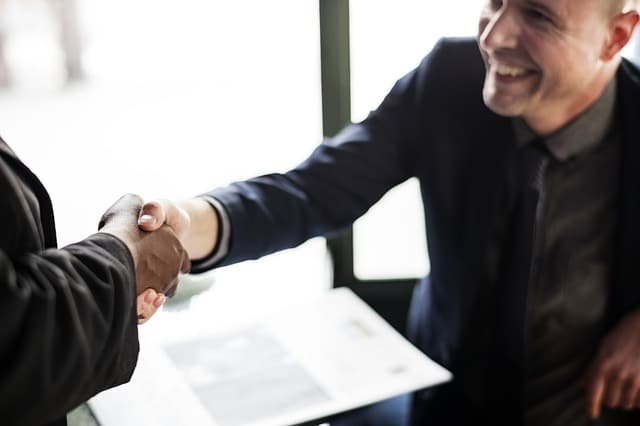 Have you ever asked a friend for a recommendation for a service or products? Whatever the situation was I'm sure you can think of one time that a friendly recommendation influenced your purchasing decision. Similarly, this is part of the qualities of brand ambassadors in marketing.
It's likely you followed the referral because it came from someone you trusted. Now think about the last time you ignored a recommendation—why didn't you follow through on it?
Was it a lack of trust in the person delivering it? The way in which the referral was issued? Typically, when referrals look and feel like generic spam, we tend to tune them out. In those circumstances, the "referral" feels more like an annoying ad rather than an authentic recommendation.
With all of this in mind it's important that marketers consider what message they want their brand ambassadors delivering. A friendly referral or a pesky interruption?
If you're looking to hire brand ambassadors to promote your business there are some qualities you should prioritize.
Core Qualities of Successful Brand Ambassadors
Professionalism
Even if the ambassador has a fun and goofy persona, when it comes to business they should be professional.
Save yourself time and trouble by recruiting someone who is business savvy, and you'll be able to trust them to fulfill commitments.
They'll be talking about your company, encouraging others to check out your products and services, and influencing how others perceive your business. So, you should treat them as if they were employees. And you wouldn't hire someone who embarrassed your organization, would you?
Established Online Presence
For word-of-mouth marketing to be successful, you need ambassadors to reach as many people as possible, across a variety of channels and platforms. They don't have to have Bieber level followers, but you do want to find someone with a highly engaged network.
Ability to Gather Feedback
Nothing is perfect, and that's why having a brand ambassador who can gracefully and effectively collect feedback will be so valuable. Your brand ambassador will act as a bridge between you and consumers, allowing you a deeper look into their experience with your products and services. Overall this feedback can prove to be critical intelligence that can enhance your business.
Flexibility
Brand ambassadors will be on the go! Traveling to different places, meeting different people, and promoting different products/services. The ability to adapt is essential for a successful brand ambassador.
When working to elevate your brand assembling a strong and productive team of brand ambassadors will be key. When it comes to hiring such an influential individual, you need to be absolutely sure that he or she knows your brand almost as well as you do. Your brand ambassador has to be passionate about the brand and able to connect with customers on a personal level.
We Help You Create Meaningful Consumer Experiences
There's a lot to consider when it comes to finding brand ambassadors, and expert guidance along the way is key to ensure success. Schedule a FREE Discovery Session now with MOGXP, and let's work together to find your audience and connect with your customers on a deeper and more effective level.
Summary
Article Name
Strong Qualities of Brand Ambassadors
Description
You want good representation of your brand, in the form of a friendly face. But here are more qualities of brand ambassadors to consider.
Author